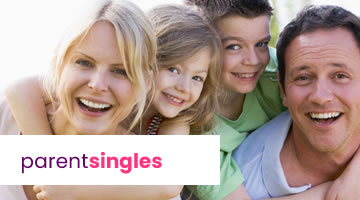 We don't believe in a 'one size fits all' approach when it comes to matchmaking. For many of our members, our general dating site is the right choice for them. If you are looking for a wide selection of singles from diverse backgrounds, age groups and interests, our popular singles site is probably the right choice for you. Some of our members however, have more specific needs when it comes to dating which is why we also operate several more exclusive sites catering for the needs of such members. Our divorced dating network caters exclusively for the needs of parents seeking other parents or other singles who have expressed an interest in meeting single parents.
Single parent dating
As a lone parent you may have more demanding criteria when looking for a potential partner. Our single parent dating network caters for the needs of lone Mom's and Dads in a secure, friendly environment. Every member of Find Happy Parents is either a lone parent themselves or has expressed an interest in dating a person with children.
You could join our popular singles network, many do every week but if you have more exacting requirements in a date, our single parent network will ensure you are seen by exactly the type of person you are looking for and not lost in the crowd. We believe in the power of niche sites when you are looking for a partner with whom you are likely to form a lasting bond with.
It's easy and free
One of the common problems for any single parent is fining the time to get out there and meet new people, let alone go on dates. Find Happy Parents lets singles browse and connect with other lone parents all over America from the comfort of their own home or even when they are out and about with our mobile enabled site. Dating online give you the opportunity to meet lots of singles and get to know them, giving you a better idea if you will hit it off before you arrange child care for a 'traditional' date.
Membership to any of out dating sites is always free. We believe this is the best way for new members to decide for themselves whether online dating is for them and of course, for us to show you exactly how good findhappy.com really is.
Why not create your own free profile now and browse single parents near you?
Account activation is fast and secure. Your personal information is never revealed to other members of the site and you are free to cancel your account at any time without obligation.